Engineered ACE2 variant blocks SARS-CoV-2 receptor-binding sites, prevents infection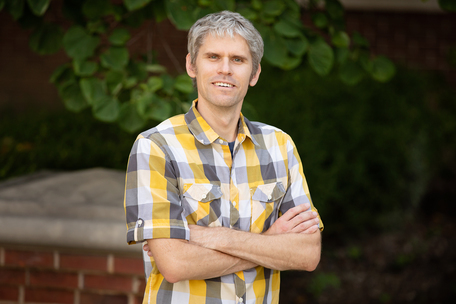 At the time that COVID-19 continues to pose a global health emergency, researchers around the world are working diligently for solutions that would prevent or limit the infection. University of Illinois researchers led the scientific community at more than one front in the development of innovative approaches to fight the pandemic.
COVID-19 is caused by severe acute respiratory syndrome coronavirus 2 (SARS-CoV-2), which is known to gain entry to our cells through hijacking a cell surface receptor called ACE2. Typically known for its role in regulating cell functions such as blood pressure and volume, ACE2 had never evolved to be used by a virus, thus leading scientists to believe that its sequence may not be optimal for virus recognition.
"If we could make a variant of ACE2 that binds the virus even better, we might then be able to use this to block receptor-binding sites on the virus and prevent infection," says Erick Procko, Assistant Professor in the Department of Biochemistry and Affiliate Professor in the Center for Biophysics and Quantitative Biology. "This is known as a decoy receptor," he adds.
This led Procko to initiate the research study, "Engineering human ACE2 to optimize binding to the spike protein of SARS coronavirus 2," where using artificial selection, Procko's research group engineered ACE2 to make derivatives that bind much tighter to virus spikes, as tight as laboratory-made proteins that mimic the immune system's ability to fight off viruses.
The engineered decoy receptors potently neutralized SARS-CoV-2, and had a similar impact on the original SARS coronavirus from the outbreak of 2003. "Even better, because it closely resembles the natural receptor which the virus must bind to enter cells, the decoy binds broadly to virus variants with mutations in the spike protein and binds to related coronaviruses in bats that may be a source of future outbreaks," says Procko.
This research is expected to provide another candidate therapeutic, as well as a potential diagnostic, tool, not only for COVID-19 but also for related coronaviruses that may cross over from animal reservoirs in the future.
To read the full papers published under this research study, please visit:
Published February 03, 2021 18:21