Giving to Biophysics
Every Gift Makes a Difference
The Center for Biophysics and Quantitative Biology relies on alumni and friends, like you, to maintain a strong and dynamic educational mission. Our donors help us advance existing programs and undertake new initiatives.
Biophysics Program Support Fund
Matching Gifts
Many companies will match, even double or triple your gift to MCB. Ask for and complete a Matching Gift Form from your company's Human Resources Office, then mail it along with your gift check. See if your company has a matching gift program.
Contribute by Mail
Checks should be made to "University of Illinois Foundation" and should have the fund name and the purpose or designation of your gift noted in the memo section of the check.
Mail to:
University of Illinois Foundation
1305 West Green Street, MC-386
Urbana, IL 61801
For the security of your gift, please do not send cash.
For other options, visit the University of Illinois Foundation.
Opportunities for Major Gifts
To learn more about investing in the future of our students, faculty, research, and more, please contact Ashley Nagele.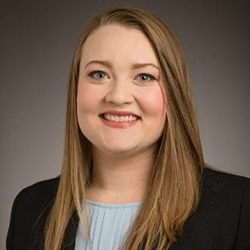 Ashley Nagele, Assistant Director of Development
LAS Office of Advancement
phone: (217) 300-1699
fax: (217) 244-6252
email:
nagele2@illinois.edu