Director's Welcome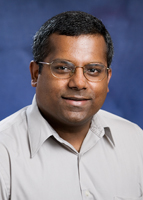 Welcome to the Center for Biophysics and Quantitative Biology (CBQB) at Illinois. Biophysics at Illinois has a rich tradition that dates back to nearly a century ago. The research focus, started out of the post-World War 2 era from an effort by Robert Emerson and Eugene Rabinowitch to integrate students in the physical sciences into the Botany Department, soon blossomed (if you'll pardon the pun) into one of the foremost and world recognized units in Biological Physics. The Center was formally established as an independent unit in the late 1990s. Today, the Center carries on this proud tradition of integrating research across very disparate areas of research with the goal of understanding biological processes using the foundations of chemistry and physics.
Faculty interests in the CBQB cut through multiple disciplines, as summarized on the individual web pages of Center affiliates. Our faculty are world renowned leaders in their respective fields, and have a history of mentoring students and postdoctoral fellows who go on to become leaders in their own right. The range of areas covered under the Biophysics umbrella is reflected in the fact that our faculty members come from multiple Departments that span two different Colleges at Illinois. Historically, our faculty have included Noble laureates and multiple members elected to the National Academy of Sciences. The strength of the CBQB is the exceptional student body, with individuals from all across the county and around the world, and includes winners of prestigious national fellowships including those from the Department of Energy and the National Science Foundation.
We are a diverse group of individuals united by our collective commitment to the advancement of Biophysics. We continue to lead in some of the most important areas of computational or experimental biophysics, and welcome those who share our love for scholarship, instruction, and engagement.
Satish Nair, Director